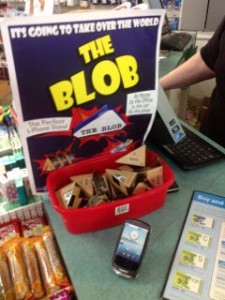 Check out the promotion of The Blob at the counter at newsXpress Ballarat.
With so many newsXpress stores selling out and reordering, it's clear that The Blob success has a long way to go: excellent margin, easy selling and wonderful terms.
No wonder newsXpress Ballarat is promoting it at the counter – it's a perfect impulse item.
Some newsXpress members are on their third order – making excellent money from this terrific newsXpress EXCLUSIVE item. It's the newsXpress difference ringing in the cash register.