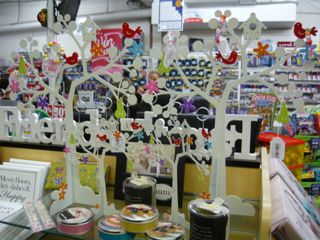 newsXpress Ocean Grove has developed an excellent reputation in the region for its gift range.
In addition to excellent offers for major seasons, newsXpress Ocean Grove offers a year-round range of gifts including jewellery related items. One of their recent successes has been these jewellery stands from one of our newsXpress preferred suppliers. Acting as a prop for products as well as a product for sale in its own right, the jewellery stand is different to what shoppers expect to see in a newsagency.
newsXpress Ocean Grove innovates in product range as well as in merchandising, making the most of opportunities from newsXpress preferred suppliers … bringing fresh products to Ocean Grove locals and those who pass through.