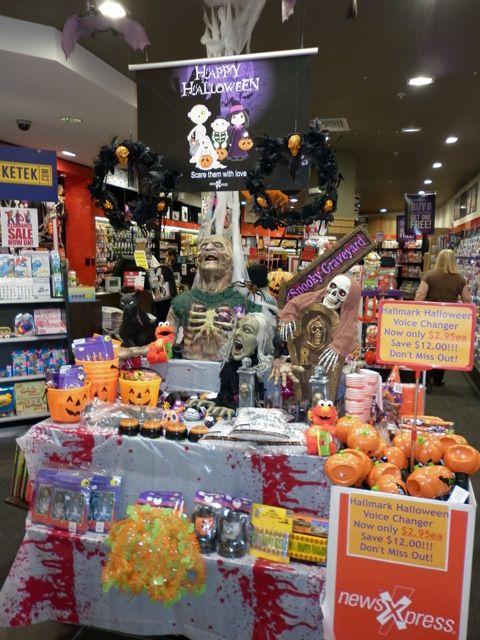 newsXpress stores across Australia have been embracing and loving the Halloween season this year.  We have seen a wonderful range of terrific in-store displays offering a broad range of  products from preferred suppliers.
In addition to valuable sales revenue, halloween has given newsXpress stores a wonderful opportunity to show off creative visual merchandising skills and smart retail management tactics.
The photo shows the Halloween display created at our newsXpress Knox corporate store where Halloween has been a real hit for us.
newsXpress has been promoting Halloween since 2005.  Back then we were the first newsagency marketing group to engage in this seasonal opportunity.
It is our pioneering, sourcing suppliers, delivering creating marketing collateral, training newsagents on visual merchandising and running community engagement programs which has paved the way for so many other newsagents to now leverage Halloween for commercial success.
Thanks to our wok over the years, Halloween is in the top four seasons for some newsXpress businesses, delivering excellent rewards.