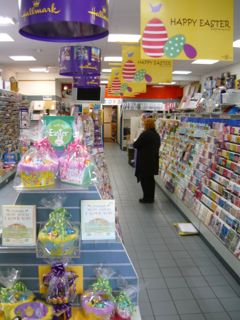 newsXpress Whittlesea in Victoria is promoting Easter 2012 with an excellent range of cards and gifts … and with use of the newsXpress Easter collateral through the store, reminding shoppers throughout the business of the season.
Strong branding, as shown in the photo using newsXpress exclusive collateral, makes excellent use of our collateral which has been provided to all newsXpress members.
It is this bold use of the collateral which connects newsXpress members with a common image for not only Easter but all seasons.