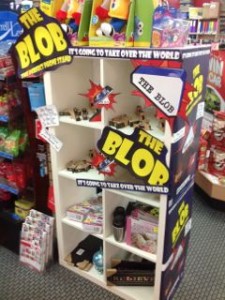 The team at newsXpress Sanctuary Lakes has done an excellent job bringing the display promoting The Blob to life.
This display draws attention to The Blob, makes it a must-see product.
newsXpress stores right across Australia have been selling out of initial product and are now well into selling the second round of product shipments.
Australia … you're being blobbed.  At newsXpress!
This is creative newsagency marketing in action.