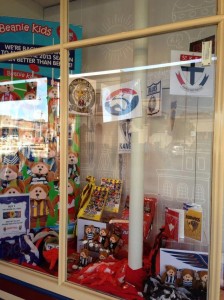 Check out the window display newsXpress Beechworth has been running to promote the excellent range of hallmark AFL licenced cards in-store as well as the range of AFL Beanie Kids available.
This window display is just part of their promotion of AFL products with the Hallmark range as the centrepiece. Well done to everyone involved – great to see so many AFL teams represented.
This display gets newsXpress Beechworth in the running to win two AFL Grand Final tickets courtesy of Hallmark.