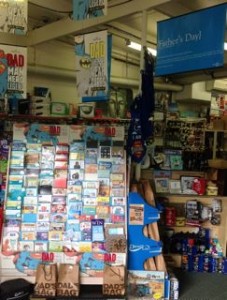 newsXpress Ocean Grove has been having a terrific Father's Day season with this display on the dance floor and promotions elsewhere in the business, pitching the excellent range of Father's Day cards from hallmark and Father's Day gifts in-store.
With the Hallmark and newsXpress collateral signposting the seasonal offer there is no doubting the go-to place for finding Father's Day product in Ocean Grove.
newsXpress Ocean Grove is wonderfully connected to the surrounding community with excellent products and services.