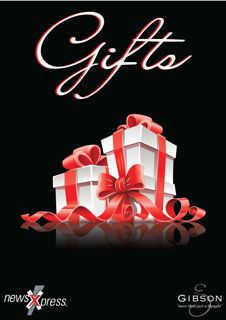 newsXpress is releasing marketing collateral for newsXpress members promoting the wonderful range of gifts from our friends at Gibson.
This collateral will be used by newsXpress members to signpost the gift department and promote Gibson specific product displays and window presentations.
The collateral respects both the Gibson and newsXpress brands without getting in the raw of drawing shopper attention to a fine range of gifts in-store. It also fist well with traditional newsXpress store colours.
newsXpress has a track record for providing members with fresh and enticing marketing collateral for in-store use.