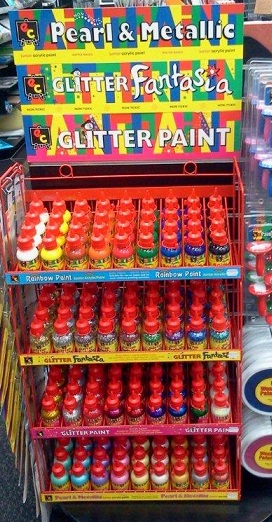 This stand of paints of all colours and a variety of types is proving to be a hit new product for newsXpress members like newsXpress Riverlink in Queensland.
Compact, attractive and easily noticed, the stand of paints is driving excellent business results for only a small retail footprint in-store.  return on investment as tracked by stock turn is an important factor for any retail business.
Sourced from newsXpress preferred supplier Educational Colours on competitive terms, this paint stand is an excellent addition to newsXpress businesses.
By merchandising in a cohesive and professional way, newsXpress members can expect to see pain sales lift thanks to this stand.
newsXpress currently has 130 preferred suppliers serving members.