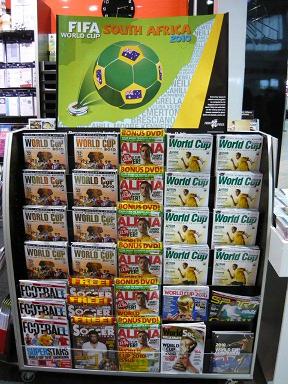 newsXpress Melton is enjoying good success in promoting World Cup magazines out the front of their business.
Using the newsXpress World Cup marketing collateral as a visual draw, the display offers an excellent range of World Cup titles.  It makes newsXpress Melton the go-to store for World Cup magazines in the area.
newsXpress is leading the newsagency channel with World Cup acitivity.  We have our marketing collateral, tipping competitions and an exclusive offer where a lucky shopper in each newsXpress store will be able to win a World Cup soccer ball.  newsXpress members are receiving more details on this next week.