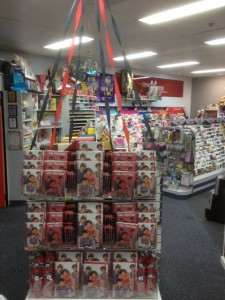 Check out the terrific display created by the team at newsXpress Deception Bay in Queensland promoting a range of One Direction products.
This display will be loved by shoppers of all ages – fans will purchase products and relatives and friends of fans will purchase gifts from the display.
newsXpress members across Australia continue to enjoy terrific success with One Direction. newsXpress was the first newsagency marketing group to guide members to 1D related product.
Well done newsXpress Deception Bay!