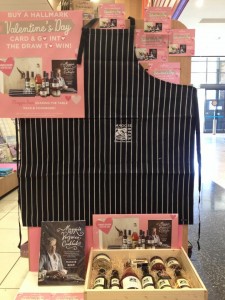 newsXpress retail locations across Australia are promoting a delicious luxury gift pack of maggie Beer products as part of our valentine's day promotion being run in association with Hallmark Cards.
The photo shows the display of the gift pack at newsXpress Highlands Marketplace. This placement is certainly driving sales, showing customers what they could win if they purchase a hallmark Valentine's Day card in-store.
newsXpress is thrilled to be offering such a valuable gift as a prize in each newsXpress hallmark store at no cost to newsXpress members.