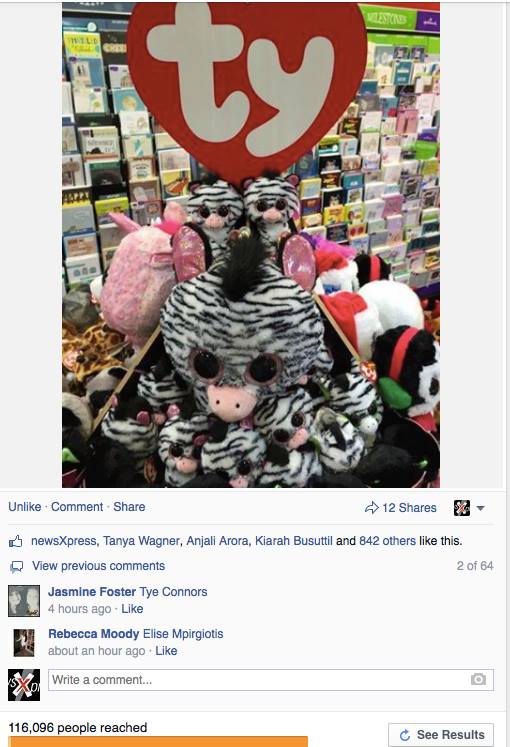 newsXpress newsagency marketing group promoted the Ty Beanie Boos range on facebook this week and reached more than 120,000 people directly and indirectly thanks to likes, shares and comments.
This terrific engagement is another newsXpress social media success story for the group promoting newsXpress members and an international brand success.
newsXpress is the only newsagency marketing group with a group deal promoting Ty beanie Boos products across all group members and with excellent exclucisve products and pricing.
This is a valuable difference for newsXpress newsagency marketing group members.