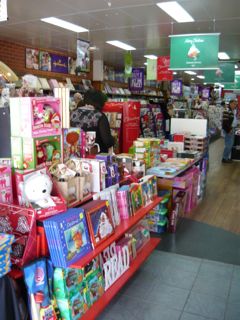 newsXpress Maryborough has been promoting Christmas with this display on the high-traffic dance floor, promoting a broad range of Christmas gift items including newsXpress Christmas catalogue items.
The display is supported with newsXpress Christmas collateral.
Like across the newsXpress retail network, Christmas at newsXpress Maryborough has been busy in-store and across the sales counter.
Thanks to a broad range of products available from newsXpress preferred suppliers our members are able to satisfy a broad range of shopper needs.