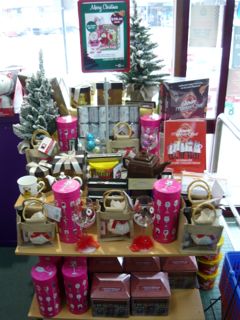 newsXpress Yarram had an excellent display of newsXpress Christmas catalogue lines on display in-store and in the window in the lead up to Christmas.
While more than a month old, this photo shows how they were supporting Christmas and making the most of the excellent range of Christmas items in the newsXpress promotion.
Attracting shoppers and riving good sales, this display helped drive good Christmas sales for newsXpress Yarram.
By connecting with brands this Christmas, newsXpress made shopping easier for newsXpress customers. There is a trust of major brands which makes buying decisions easier.