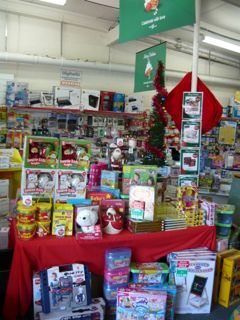 newsXpress Ocean Grove has been promoting Christmas with this display on the dance floor.
The display in the photo showing some newsXpress catalogue and non catalogue lines and some of the newsXpress provided marketing collateral was just part of their overall Christmas pitch.
Sales have been excellent in the run up to the big day.
Christmas 2011 has delivered excellent results for newsXpress members across cards, Kris Kringle gifts, regular gifts and some gift items from left field.