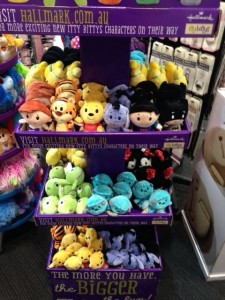 newsXpress members are loving the opportunity of exclusive Itty Bitty lines for newsXpress locations. These adorable collectibles are being snapped up by shoppers already – ahead of the release of our exclusive lines.
With Itty Bitty units rolling out across the country right now, newsXpress members are making the most opt the opportunity with the excellent floor display unit places in prime location driving shopper traffic and extending the basket with excellent impulse purchases.
Hallmark and newsXpress will benefit from more innovation following a recent study trip to the Hallmark headquarters in Kansas City.