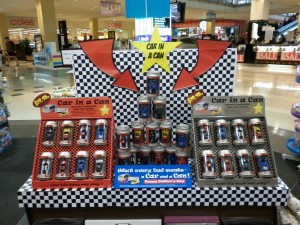 newsXpress members are reporting excellent sales of the car in a can, a newsXpress preferred supplier initiative that is helping newsXpress members play in a unique space in the marketplace – attracting shoppers as well as getting existing shoppers to spend more in the business on this unqiue gift … a perfect Father's Day gift for a Dad who likes gadgets.
This product brightens the store!
Right across the country in all sorts of newsXpress locations we are hearing of success of the car in a can!