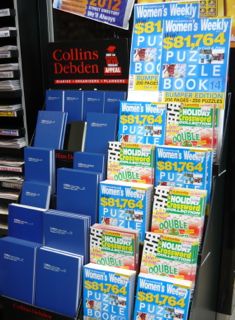 newsXpress Melton in Victoria has been promoting diaries along with crosswords in full view for all customers to easily see … and purchase.  This display facing the dance floor is ideal for driving impulse purchases of both categories of products.
The result has been excellent sales.
The diaries are from one of our newsXpress preferred suppliers and the crosswords support two newsXpress preferred supplier relationships.