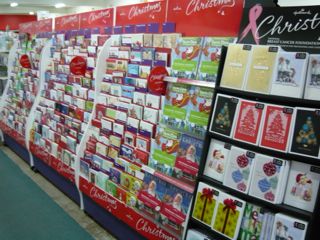 newsXpress Yarram has been displaying the Hallmark range of Christmas cards with this terrific display in-store.
Starting with the boxed card range, the display runs through all the captions covered by the Hallmark Christmas 2011 range.
newsXpress stores have has easy access to replenishment stock and feature offers of Christmas products from Strategic Partner Hallmark Cards.