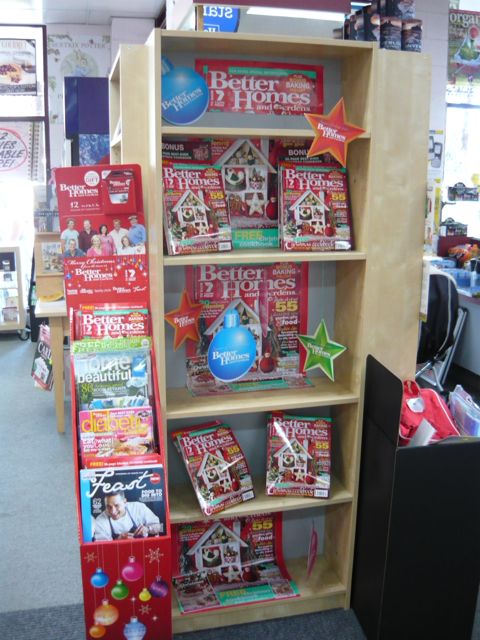 newsXpress Inverloch is promoting the exclusive to newsXpress Better Homes and Gardens Christmas gift subscription offer with this display placed directly opposite the sales counter – a very busy location in the newsagency.
Promoting the Better Homes and Gardens magazines with the exclusive gift subscription as is being done at newsXpress Inverloch is best practice in our view.  You are promoting the current issue of the magazine and inviting that shopper to share the magazine they love with a loved-on for Christmas.
newsXpress has this exclusive Christmas gift subscription offer thanks to our Strategic Partner, Pacific Magazines.