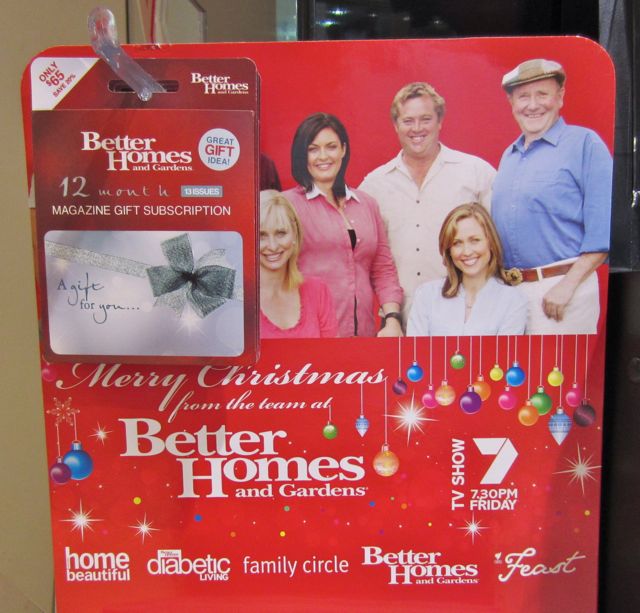 newsXpress stores across Australia are promoting the Better Homes and Gardens Christmas gift subscription offer on the display unit promoted by our friend at Pacific Magazines.
This display unit placed at the front of the newsagency in the best traffic location will help newsXpress members drive sales of the valuable gift card and deliver to the business excellent margin dollars as a result.
We know from research that offering this Christmas gift subscription will not detract sales from our newsagencies.  This is an easy gift to purchase, slip into a Christmas card and post across the country to a far away friend or loved-one.
A Better Homes and Gardens gift subscription is the kind of gift which gives all through the year.  You know it will be loved because of the tremendous popularity of the – magazine as well as the backing of the TV and radio show.