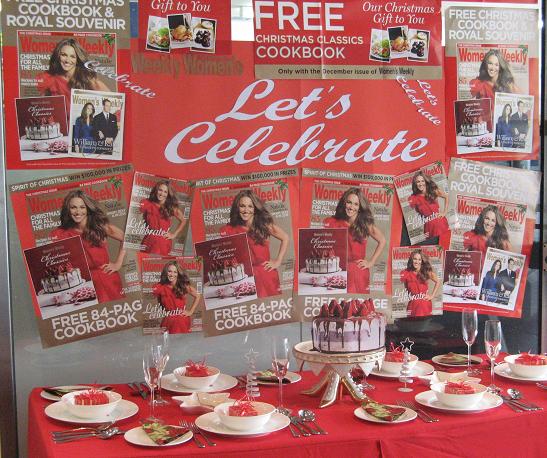 newsXpress Ballarat has an excellent display promoting The Australian Women's Weekly and the Christmas Classics cookbook which comes with the magazine this month.
The delicious looking display is a wonderful centrepiece in the store's Christmas promotion and an excellent example of retail theatre.  Congratulations to everyone involved!
newsXpress members receive visual merchandising tips as part of our regular (email and face to face) member communications.  Our focus is on displays which drive incremental business.