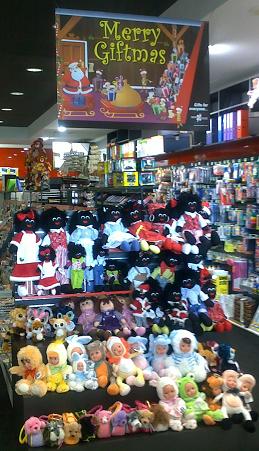 newsXpress Glendale in New South Wales has part of the newsXpress Merry Giftmas Christmas Catalogue range displayed on a high profile power end.
The products are beautifully merchandised and selling well, of course.
The newsXpress Glendale team are experts when it comes to selling gifts with the store generating excellent growth by making the business a destination for the valuable gift category in the region.
By capping the display with the newsXpress EXCLUSIVE Merry Giftmas poster, they are connecting the display with the catalogue which has been distributed.
newsXpress stores are reporting good (early) Christmas sales already for Christmas 2010!