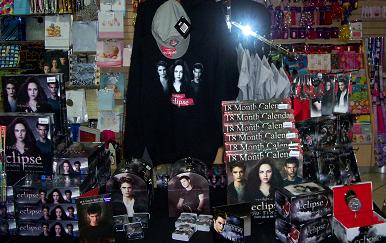 The team at newsXpress Wetherill Pack is backing their bold cinema advertising campaign promoting eclipse movie merchandise campaign with an excellent display.  The photo to the left shows just part of the display.
All of the eclipse products, clothing, games, calendars, boxes and other product have been sourced through and with the help of newsXpress preferred suppliers.
This display is an inspiration to all newsagents.