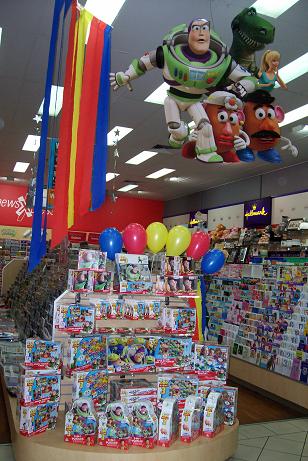 The team at newsXpress Wetherill Park has created a stunning display promoting Toy Story merchandise.  Facing customers as they enter the store, the display is sure to attract plenty of attention and drive excellent sales.
This display is a perfect example of how to transition your newsagency away from looking like a traditional newsagency.  It exudes excitement and represents the type of retail theatre which we see as essential from retailers today.
The range on offer shows that newsXpress Wetherill Park is the place to go for Toy Story product.
The Toy Story puzzles are from a newsXpress preferred supplier.