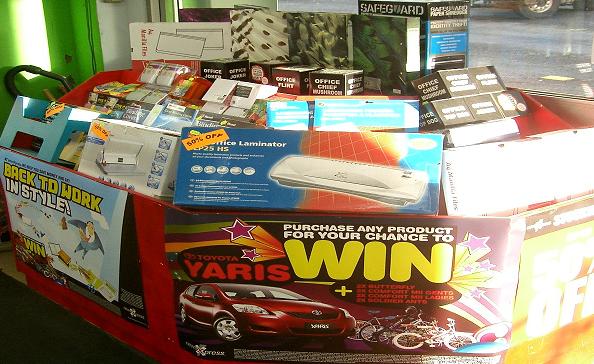 The team at newsXpress Scott's Lismore is promoting Back to Work at three locations in-store including inside the front door as shown in the photo.  They are using this promotion to push brand name office supplies and high-end products.  They are reporting excellent success and call Back to Work a winner.
While the promotion is called Back to Work, this promotion is working in a variety of situations including many which are not known for selling office supplies.
At newsXpress Scott's Lismore, they are promotion the opportunity to win a Toyota Yaris by guiding customers to the newsXpress website to complete a competition entry.