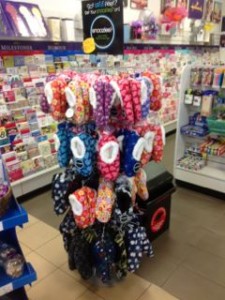 newsXpress Craigieburn is having fun selling Snoozies to shoppers in-store.
These wonderful feet warmers are a terrific talking point among shoppers … something that is facilitated by placement of the high-profile Snoozies spinner in a high-traffic location in-store.
newsXpress members have been engaging with Snoozies for months now with excellent sales success. In addition to accessing the product at a competitive price, newsXpress advice on placement is helping drive excellent sales across our retail network.