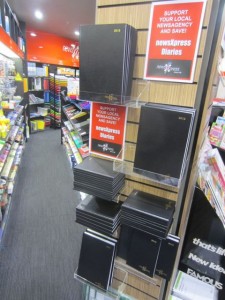 newsXpress members are proudly promoting the newsXpress branded diaries in-store following their release a week back.
These quality diaries provide newsXpress members with something no other retailer has and continues the groups delivery of a key commitment to members of a commercial and valuable point of difference.
The photo shows part of the 2013 newsXpress diary display at newsXpress Knox.
Early sales data indicates the diaries will be a terrific success.