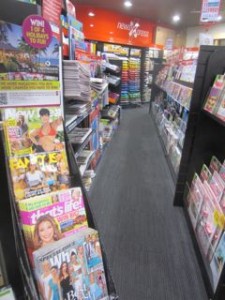 newsXpress Knox has continued to promote the Win a Fiji holiday competition in-store this past week with this tactical placement of the floor display unit near newspapers and at several other touch-points in store.
By ensuring promotion of consumer competitions such as this one right through the period of the competition, the store makes the most of the promotional opportunity. Being know as the go-to store in a shopping centre or a town for magazine related competitions is a nice driver of business.
Pacific Magazines is a strategic partner of newsXpress.