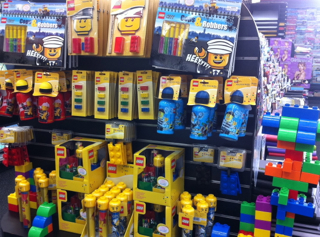 newsXpress Pakenham has had terrific success with the Lego brand, selling Lego kits from this display which was photographed a couple of months ago.
With Lego products available from a number of newsXpress preferred suppliers, this is another brand newsXpress members are able to support.
Brands like Lego are important in that they are easily understood by shoppers. People trust the quality.  They also buy on the basis of nostalgia.