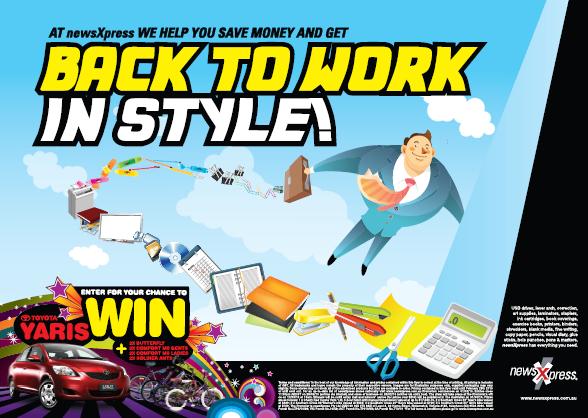 As the newsXpress Back to Work campaign nears its close, many stores are continuing to promote the deals and generating excellent entries in the competition to win a Toyota Yaris. At our own new corporate store, newsXpress Knox, we are enjoying success with this display at the front of the business. It is attracting good traffic and sales.
Back to Work works even outside the work environment. The artwork makes the offer visually appealing regardless of whether there is a shopper connection with work as such.
The feedback on the campaign has been excellent and is encouraging us to look for opportunities already for 2011.