We are grateful to offer the 2022 Tooth Fairy Kit from the Royal Australian Mint now.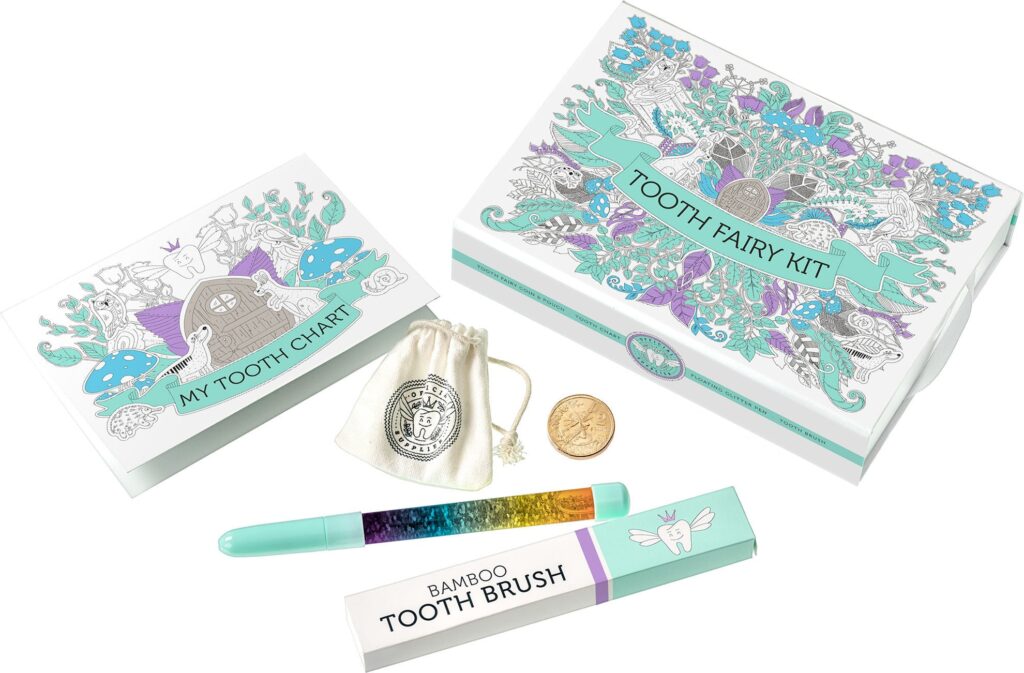 What a perfect gift to give this 2022 Tooth Fairy Kit coin set is. we ship online, well packaged and safely to you or to the family you are buying the gift for.
This 2022 Tooth Fairy Kit is another of the wonderful gifts available at there Mint Coin Shop as well as at many local newsXpress businesses. The 2022 Tooth Fairy Kit coin set has only just been released by the Royal Australian Mint and already it is a hit with our customers.
This 2022 Tooth Fairy Kit includes some wonderful delights to commemorate the occasion of losing a tooth, including:
A special uncirculated coin.
A bamboo toothbrush.
A floating glitter fairy pen.
A tooth chart.
And, a very special message from the Tooth Fairy.
newsXpress  is proud to offer these wonderful products to bring joy to the experience of losing a tooth and being visited by the tooth fairy. This is a lot of fantasy and fun for families across Australia.
The 2022 Tooth Fairy Kit from the Royal Australian Mint is part of the newsXpress special gifting experience through which we help families and their friends and loved-one have access to gift opportunities that bring excitement and joy, happiness and love. These are very special occasions and gifts like the 2022 mint coin Tooth Fairy Kit help to bring the experience to life, and create wonderful m memories for the whole family.
By ordering online from the Mint Coin Shop your order will be fulfilled bay the newsXpress business. Your Tooth Fairy Kit will be carefully packaged and posted to your designated address, quickly bringing to life the fun and jy of being visited by the Tooth Fairy. What a treat! What a joy!
We have other wonderful gifts too, like CoComelon, Jellycat and Beanie Boos – all wonderful products bringing happiness and joy to families as they experience the growth of their young ones.
newsXpress stores are around Australia. Locally owned and run. Serving local communities. Helping people to express themselves for life's special occasions. helping people make the most wonderful of memories.