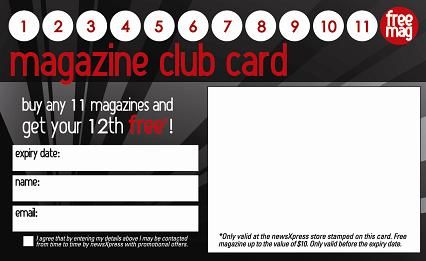 newsXpress members who engage with the newsagency channel's longest running group-based loyalty marketing program have reported excellent magazine sales results for the last quarter of 2012. Year on year sales for the quarter in newsXpress stores are better than the newsagency channel average.
This is an excellent result for newsXpress and participating members.
The magazine club card is an easy to operate loyalty program, a program shoppers understand and a program that alters shopper behavior.
Whereas other loyalty programs reward average behavior, the newsXpress program drives shoppers to act above average. This results in additional sales for newsXpress members.
newsXpress provides the collateral for the program for free.