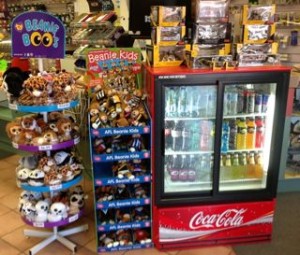 This photo from newsXpress Bairnsdale shows off some excellent newsXpress preferred supplier success stories.
Beanie Boos are selling really well.
The AFl beanie Kids are hot – all through the AFL season.
The Coke fridge is keeping Bairnsdale shoppers happy with Coke products.
Tapping into these products with preferential pricing and with early to market advantage for deals makes them especially profitable for newsXpress members.