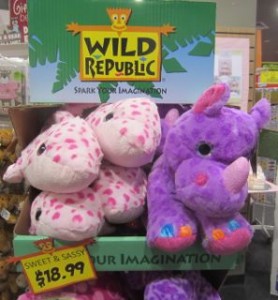 newsXpress members are enjoying terrific success with the Wild republic plush range.
Thanks to excellent merchandising materials, this Wild Republic range is an easy range to stock on the floor – making a bold in-store statement and helping grab impulse purchases from a range of locations.
The photo shows the range located cleverly near the Hallmark card range – people are purchasing a card and a Wild Republic plush item … easy!